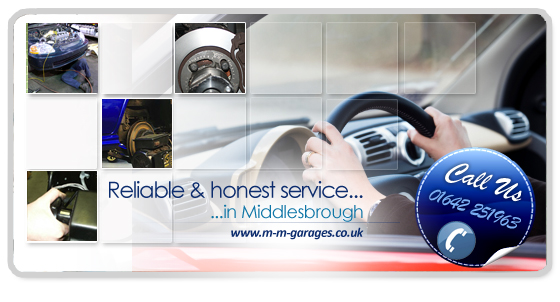 Our Services

Pro-cut on care brake lathe:
This is a brand new piece of equipment exclusive to M & M Garages. The Pro-cut on car brake lathe re-faces discs in situ and is:

Easy to use - for any level of technician.
Extremely accurate - to 0.05mm, eliminating run out.
Rapid - machining a disc in less than 9 minutes.

How it works:

The Pro-Cut lathe works on the vehicle, by attaching itself directly to the hub. The technology includes an automatic, electronically-controlled, gyroscope system which
measures run-out in the hub and corrects for this to an accuracy of better than 0.05mm.

The automatic surface machining of a disc is completed in around 4 minutes.
The complete process takes less then 9 minutes per disc.

M& M Garages Ltd 'The Complete Garage Service'

MOT Centre   


 Class 4 Cars and vans upto 3000 kg and minibuses upto 12 seats              

Class 5L Minibuses from 13 to 16 seats.

Class 7 Vans from 3000kg to 3500kg

MOT's carried out using the latest equipment

MOT retests free of charge - (within 10 days)   

Servicing and Repairs - all makes and models
Exhausts - part and full systems, most makes and models available 

Paint and Body Repairs - panels and full vehicles                      
Body Jigging - for accident damaged cars

Steering Alignment

Quotes and Estimates given
Insurance Work - carried out on behalf of a number of major insurers
Fault diagnostics - computerized diagnosis for many makes  
Brake Disc Skimming - latest technology for maintaining rather than replacing brake discs
Air conditioning - by arrangement
Discounts on service and MOT packages
Van and minibus safety checks carried out
Taxi test pre checks carried out


Estimates Available Free of Charge.

Tyres and Alloy Wheels - available from Tyre Solutions NE Ltd (part of the M&M Garage Group)
www.tyresolution.co.uk



Recovery - can be arranged through M&M Recovery Services (part of the M&M Garage Group)
24 hour / 7days a week, short or long distance.